Math Tutor Beverly Hills (310) 968-1594

A wise teacher makes learning a joy.
| | |
| --- | --- |
| Posted on August 6, 2012 at 6:48 PM | |
The Early Bird Catches the Worm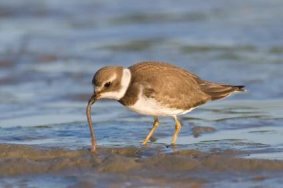 Do you ever arrive to appointments early, or finish projects, deadlines, assignments ahead of time? If not, why not?
When I was in graduate school, I decided to complete all my reading assignments several days prior to their due date. This allowed me to enjoy my week without having the readings hanging over my head and it also meant I did not feel scrambled and pressured the night before. Thus, I was able to enjoy what I was reading and also had time to organize my thoughts. I would usually review highlighted material the night before the class.          
TIP #1 SET EARLIER DEADLINES
Set a deadline that is earlier than when your project is due.
TIP #2 PLAN TO ARRIVE AT LEAST 15 MINUTES EARLY
Many people plan on being exactly on time which can often lead to being late since life has a tendency to happen. You may forget your keys, get caught in unusually bad traffic or their might be an accident on the freeway, etc.  If you plan to be 15 minutes early, that will usually be enough time for you to be on time.
                  ….OR ARRIVE EVEN EARLIER…
If you arrive even earlier, take the extra time to enjoy your surroundings, relax, take a short walk, grab a coffee, appreciate nature, review your notes…
Some of you are probably thinking this is not possible. You are just way too busy. If you are always busy, you may want to consider decluttering your schedule or getting curious about why you need your life to be so busy.  
TIP # 3 GET UP 30 MINUTES EARLIER
Wake up earlier and give yourself time to enjoy your morning. But also give yourself enough time for sleep. Sometimes people underestimate how much time they will need in the mornings and find themselves eating breakfast as they are running out the door. If you are always feeling rushed, that is something to notice as it probably prevents you from enjoying day to day moments…
TIP # 4 SAY NO TO DISTRACTIONS
Once you have made a commitment to finish something early, other fun tasks may present themselves and sometimes it may be a well needed break. However, if you find yourself consistently saying yes to distractions, then you may be avoiding/procrastinating.
TIP # 5 ENGAGE IN SELF-CARE
Make sure you get some time to take-care of yourself to prevent burn-out. You will be more productive if you are feeling emotionally satisfied.
TIP # 6 OVERESTIMATE HOW MUCH TIME YOU WILL NEED
Sometimes people underestimate how much time a task will take to be completed and again are left feeling stressed and pressured. So plan ahead and leave some cushion time.
Categories: Time Manegment
/